To better understand yourself
and your team is
a life enhancing experience.
ABOUT US // Southern Strengths
Southern Strengths is a kiwi business delivering strengths coaching services to businesses, community groups and individuals throughout NZ.
We are based at the awesome Bizdojo innovation hub at 115 Tory Street, Wellington, but also deliver coaching in other parts of the country.
Southern Strengths was founded in 2014 by husband and wife team Josh and Emily Bruce. In addition to their significant youth work, business and community development expertise, the couple also draw on other certified coaches within NZ to help deliver personal development and larger team building sessions.
"We love what we do. We look forward to helping you understand yourself a bit better + enhance your success in whatever you chose to apply yourself to...
Look forward to hearing from you."
Cheers Josh & Em
StrengthsFinder... 19 Million people worldwide
What is StrengthsFinder?
StrengthsFinder is an online multi-choice assessment which helps you understand how you naturally function, so no matter what you apply yourself to you can approach it in a way which best utilises your natural abilities.
The process consists of two parts:
1. Completion of the 'Top 5' online strengths assessment (approx. 45 min)
2. A 1-1 coaching session to help unpack and understand your strengths, how they work together and how you can best leverage them in your current roles (approx. 1.5hrs)
Clifton StrengthsFinder was launched in 2001 as a personal development tool which focused solely on what is 'right with people'. The team behind its development were frustrated that other tools either, focused on what was wrong with people, or seemed to box people into personality types.
Their approach started at the other end. Identifying a person's 'Top 5 Strengths' from a possible 34 and then working to help people maximise these natural areas of strength (their natural tendencies, abilities and skills).
From a personal development perspective this is extremely powerful. From a professional development perspective it helps make sense of why some tasks are constant battles, while others come naturally. This understanding helps you work to your strengths and in the process gain more job satisfaction, better productivity and better outcomes.
Research shows that people who focus on using their strengths are:
x3 more likely to report having excellent quality of life

x6 more likely to be engaged in their jobs and workplaces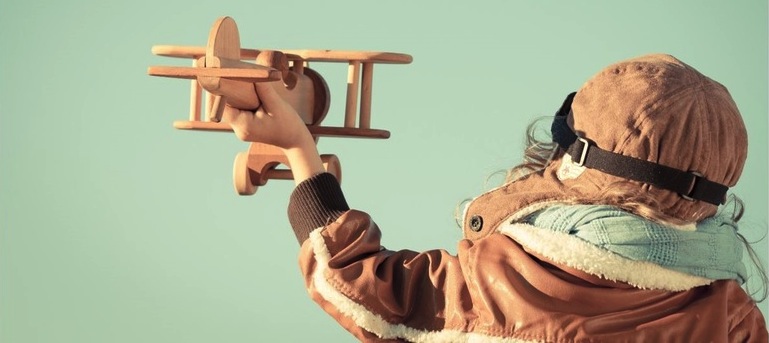 Discover your Top 5 Strengths
1. Achiever
2. Activator
3. Adaptability
4. Analytical
5. Arranger
6. Belief
7. Command
8. Communication
9. Competition
10. Connectedness
11. Consistency
12. Context
13. Deliberative
14. Developer
15. Discipline
16. Empathy
17. Focus
18. Futuristic
19. Harmony
20. Ideation
21. Includer
22. Individualization
23. Input
24. Intellection
25. Learner
26. Maximizer
27. Positivity
28. Relator
29. Responsibility
30. Restorative
31. Self-Assurance
32. Significance
33. Strategic
34. Woo

Gallup®, StrengthsFinder®, Clifton StrengthsFinder™ and each of the 34 Clifton StrengthsFinder Theme Names are trademarks of the Gallup organization.
1-1 Top 5 Strengths Coaching. FAQ
What is Strengths Coaching?
Strengths Coaching is focused 1-1 discussion with a qualified coach after completing the online assessment. In your coaching session you will have opportunity to talk through your strengths with one of our team. Figure out how to get the best out of them and better understand how they can work for you.
Who is it for?
Individual Strengths Coaching is highly recommended for anyone completing the Clifton Strengths Finder Assessment.
For individuals this is one of the best personal development tools available. From students, through to CEO's Strengths Finder is equally applicable.

For groups undertaking strengths based team building sessions it is recommended that each team member receives an individual coaching session in order to first understand themselves and their natural tendencies and attributes a bit better.
Where do I get an online assessment access code?
If you are keen to complete the Clifton Strengths Finder online assessment, please get in touch to arrange an access code.
Why get coached?
Like most learning opportunities we get the most out of them when we talk them through with others. Our coaches are trained to ask you the key questions needed to help you understand and leverage your strengths.
Taking the assessment without getting coached, is a bit like reading the recipe without tasting the cake.
What do I need to do to prepare?
No detailed preparation is needed. The best thing you can do is print your strengths report and highlight the phrases that standout for you.
How much does it cost?
We think it is important that people to invest in themselves and in others. We believe in every person having the opportunity to reach their potential so offer a discounted rate for non-profit community organisations.
Clifton Strengths Finder Assessment Access Code NZD $35
Individual Strengths Coaching Session NZD $150 (Commercial rate), Non-profit rate is a generosity scale of $85-$150.
How do I sign up?
Enquire now - get in touch we would love to hear from you.
Book your coaching session now.
Team Building & Group Coaching. FAQ
Who is it for?
Looking to enhance the potential of your team?
Group Strengths Coaching and Team Building Sessions are an amazing way to help get the best out of any team.
Understanding how your team mates best function and how you can better work together to enhance your overall outcomes (while also doing more of what you love) is an awesome way to improve team dynamics.
Corporate Teams
Community Organisations
Government Departments
Strategic Planning and Team Building Sessions
What is involved?
Assessment - All team members will complete the online Strengths Finder Assessment via an access code provided by Southern Strengths (Approx. 45min - to be completed prior to your event).
 
Individual Coaching - In general we recommend each team member is individually coached prior to a team session. However, in some circumstances a group session can be arranged prior to individual coaching.
 
Group Coaching / Team Building Session - This can be a half or full day depending on the requirements of the and size of the group. In general it involves both building people up and enhancing team work. Identifying what they do well and areas where they can partner with others to enhance outcomes for both parties.
How much dose it cost?
Price on application. Please get in touch. Our Team Building and Group Strengths Coaching Sessions are normally priced on a day rate, with a variable component for access codes depending on numbers.
Do you have a venue?
Yes we have access to an amazing function space at the Bizdojo. Rental cost depends on requirements.
Adventure Activities Option:
If you are interested in an interactive session as part of your event we can also arrange indoor Adventure Based Learning Activities (ABL) which are great for team building. Or if you are more adventurous we also have access to kayaks, standup paddle boards and mountain bikes if you wish to add an afternoon adventure component to your team building or strategic planning session.
How do I sign up?
Enquire now - we would love to hear from you.
"Let's start with what's right"
Have you ever wondered what would happen if everyone in the world started from the perspective of "whats right" with people as opposed to "what's wrong" and what needs fixing?
What if our businesses, organizations, schools, teams, parents discovered how each individual contributes best and built these with this in mind?
Contact Us
We would love to hear from you... Please use the form below or phone / txt Josh on 021 165 6305.
Phone: 021 165 6305